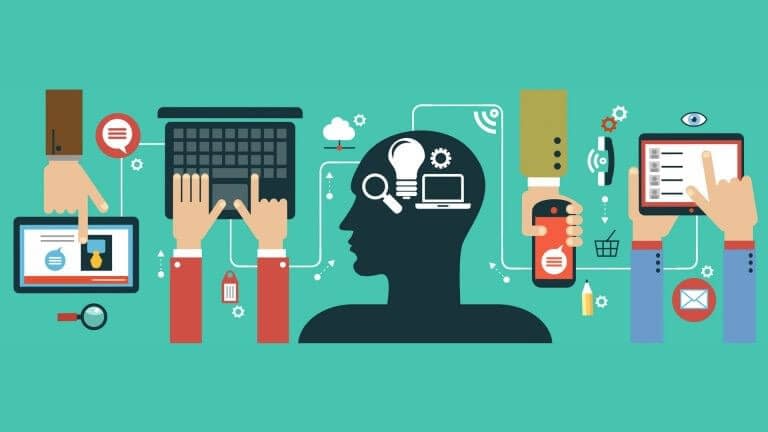 What is Digital Literacy? Why it is Important!
Digital Literacy significantly means learning and acquiring the skills a person needs to live, learn and work in a reputed society where access information and communication are considered as a key tool with the help of advanced digital technologies such as the internet, mobile devices, and social media. Communication is one of the key aspects of digital literacy. In order to communicate in a virtual environment, the person must have the ability to express their ideas, ask relevant questions, maintain respect, and building trust. Along with it, practical skills are also required in using modern technology to manage, access, create, and manipulate the information.
Well, digital literacy is considered as an important tool nowadays. It is important for the students in the schools, colleges, Universities as it will be helpful in the future aspect as a student entered in the professional world. In contrast to this, in a workplace, a person is required to interact with different people in digital environments, gather information in an appropriate manner, and create new ideas collaboratively. Above all, a person needs to maintain their digital identity along with the well being, as the digital landscape continues to change at a really fast pace.
Some of the skills of digital literacy, a student can learn at home or at school
– Effective search
From surfing on the internet or watching movies or listening to the latest music video, a student needs to learn how to evaluate the credibility, quality, and validity of the media sources and give credit to that particular source.
– Protecting personal information online
As there as multiple ways to share information, a student needs to learn the basics of internet safety which include creating a strong password along with privacy settings.
– Credit for other person's work
In the modern world and with the help of advanced technology, anything can be copied, pasted. Well, the students need to have a good understanding and knowledge of correctly cite sources on the internet.
– Fake News- Harsh reality of the digital world
Some of the unauthentic sources have taken the wrong shape and spreading the fake news. These impacts badly on the mind of the young generation. Therefore, it is necessary that teachers are required to equip their wards and can differentiate between fraudulent and trustworthy news.
Digital literacy plays a key role nowadays because today's student is looking towards the internet as a key source to gather the information. Students, who are digital literate, know how to search and collect digital information. Along with it, they have a piece of knowledge about creating, communicating, and sharing digital content. On the other hand, it is also important for students to understand the basics of Internet safety. They should be aware of cyber bullying and seek to stop current bullies and also prevent others from cyber bullying. Well with so much going in the favour of digital media, it is important to aware and prepares students from the threats,that are a part of this emerging educational trend.