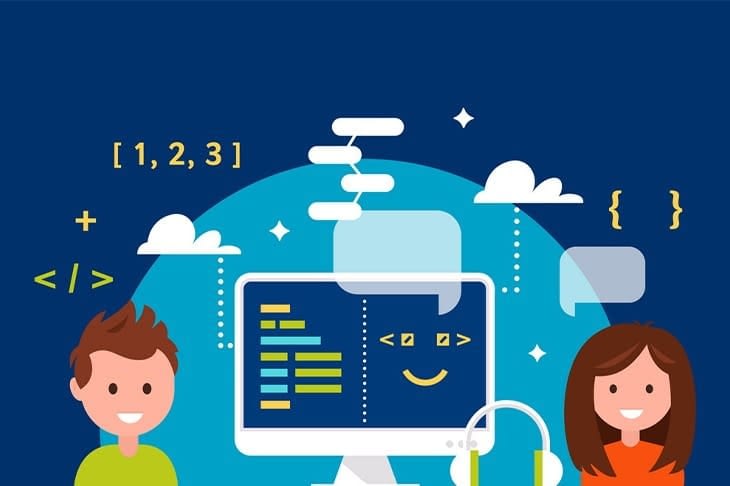 Technology nowadays become an important part for everyone, we all are surrounded by some special technologies. And the demand for the technical expertise has always been increasing in market. The coding has also become an important language not only for adults but for kids as well. As kids can learn earlier and easier than adults. Through this coding a kid will able to design and develop a video games, applications, computer graphics and websites as well. Coding can help kids to have a collection of opportunities to get involved in coding. The future of our world is complete digital and providing your child these technical skills will be helpful to make their career bright.
We can say that coding is the language of the future, and learning a code is a great thing in itself as this improves the creativity, problem solving, and more. Coding is taught to kids in a very unique style or we can say in a very intresting with simplified manner so that any kid do not get confused. And there are so many online programs for kids coding that make your kid to meet with market demands and also helpful in developing skills.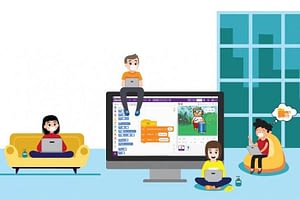 Why kids should learn Coding ?
High demand in market
It is fun and satisfying
Helps kids to better understand the world
Improves kids creativity
Improves brain power
Enhance kids persistence and communication
Develop critical thinking skills
Learning coding can help a kid in many ways. Through coding they also develop the ability to solve the any kind of problems, learn to make a logical connections. And after learning coding they become quite capable to find any solutions they break the complicated situations or problems into small parts and solve all the problems with a logical thinking or solutions and they also able to achieve their goals.
Coding teaches a kid many valubale skills for their bright future I.e. skill persistence. During the process of learning code they face many complicated problems or situations, that makes them to do research on those particular problems and find out the solutions to overcome from those challenges. This process helps a kid to build a persistency in a kid.
And as a parents or teachers, we have a responsibility to provide our kid the best education, skills, tools and knowledge so that kid can live a good life in this technological and developing country . This coding can be a highly engaging and a fun activity for your kid. After completing this course your kid will have a complete access to design or develop their own game or any application.
In present time coding classes is a good option for every child, and it is very important to start thinking about your child future at a very early stage. As you read the above content, learning a code is highly important, and hopefully the above content may help you to guide to take a step forward for your kid's bright future.And now if you are looking for the best online coding classes for your kid then Euonus IT Training is one of the best coaching in jaipur, who provides the best online coding classes for kid in Jaipur. And online coding classes is one of the better option as it saves the travelling time, protect your kid from this covid situation, kid can utilize their time in some intresting thing suring this pandemic.
Teach Your Child For Tomorrow, Not For Today or Yesterday.