Euonus IT Training is one of the trusted and result-oriented MCA coaching in Jaipur. Our coaching classes are conducted in different batches with separate batches for MCA backlog coaching. At Euonus It Training we mainly focus on students' careers and try to build a strong base of knowledge. We have highly qualified and experienced faculty members. 
We provide classes to all MCA subjects such as software programming languages, maths subjects classes for all universities. We also provide weekly assignments related to their syllabus which help students to learn practical subjects easily. We have MCA students from various colleges/ universities such as Rajasthan University, St. Wilfred's college, Kanoria college, St. Xaviers, JECRC, Poornima University, etc. We are very glad to share that we had college and university toppers from our institute. 
New Batch Starting:
Book Free Demo Now
Upcoming Batch Schedule For MCA Coaching In Jaipur
Our new batches are starting during the
TIME:  10:00am – 7:00pm
If this schedule doesn't match please let us know. We will try to arrange appropriate timings based on your flexible timings.
Enroll now for MCA coaching classes in Jaipur and train yourself for the tough competition and prepare yourself to face the competition.
Daily batches 
Backlog Classes
30 hours of revision 
Doubt Clear Session
Experienced Faculty
Weekend Tuitions Available
MCA 1st Semester Subjects
Programming in C
Micro-processors and Assembly Language Programming
Discrete Mathematics
Engineering Economics and Costing
Computer Applications
Research Methodology
Current Affairs
Lab – I (C Programming Lab)
Lab – II (Assembly Language Programming Lab)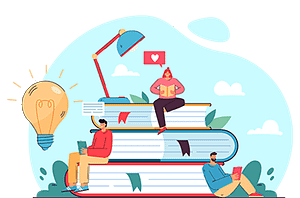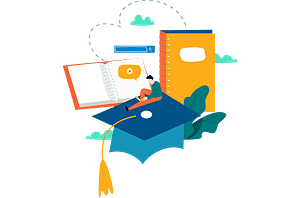 MCA 2nd Semester Subjects
Data Structures Using C
Computer Organization and System architecture
Object orientated Programming using C++
Theory of Computation
Seminar
Lab – III (Data Structure in C Lab)
Lab – IV (C++ Programming Lab.)
MCA 3rd Semester Subjects
Analysis and Design of Algorithms 
Operating Systems
Computer Networks
Data Base Systems
Lab – V (Operating System & Network Lab.)
Lab – VI (Data base Lab)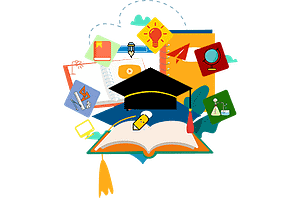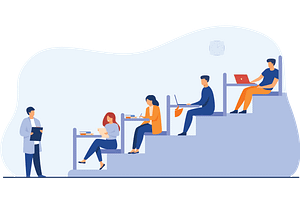 MCA 4th Semester Subjects
Programming with Java
Computer Graphics & Multimedia
Software Engineering
Compiler Design
Lab – VII (Programming with Java Lab.)
Lab – VIII (Comp. Graphics & Multimedia Lab.)
MCA 5th Semester Subjects
Artificial Intelligence and Expert system
Object-Oriented Analysis and Design with UML
Internet Technology and enterprise Java
Quantitative Techniques-II (Modeling & Simulation)
Lab – X (Enterprise Web Computing Java Lab.)
Comprehensive Viva-voce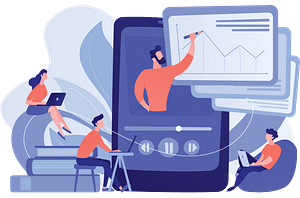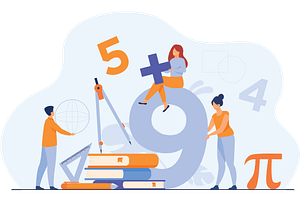 MCA 6th Semester Subjects
Project work for 16 weeks**(Internship)
We provide complete MCA internships also.
We can cover other subjects coaching also as per the student's requirements. Our only aim is to provide quality education to all students. That's why we focus on individual students and try to teach them in a manner that is more suitable and comfortable for them. And we are able to help our students to achieve the best and satisfying results.
– 100% Job placement Assistance.
– Get hands on live projects.
– Free demo sessions.
– 5+ years experienced Faculty.
– Regular, as well as weekend batches, are available.
– Teaching conducted by practical and theoretical classes.
– Job-oriented training module.
– Revision class available.
What Our Trainees Say About Us?
I came at Euonus IT Training with zero confidence but now going out with full of confidence. The credit goes to our faculties, It is the best MCA coaching in jaipur.
MCA 3rd Sem."]It is a place where you can shine your hidden talents. I had learnt so many things during MCA coaching. EUONUS IT Training encouraged me and trained me to get success in the MCA. On the whole it's the place where you can learn a progress to your success.
Euonus IT Training is the best place to learn MCA coaching classes in Jaipur. Faculty members are also very understanding and experienced. Highly recommended to all students who are looking for best mca coaching in Jaipur.
Frequently Asked Questions…
Yes, we provide coaching classes for MCA individual subjects as well and we also provide semester-wise coaching also.
Friendly Environment with doubt clearing session. 
Complete notes will be provided
Limited seats are available for each batch.
5+ year experienced Faculty.
Regular as well as weekend batches are available.
Teaching is conducted by practical and theoretical classes.
Tuition for all MCA subjects is available.
Individual attention by qualified & experienced teachers.
Individual doubt counter.
There are ample job opportunities, especially in the IT sector. You can do the job in various fields such as – 
Hardware Engineer
Web Designer 
Web Developer 
Application / System Developer 
System Management 
Cloud Architecture 
Software Developer 
Data Scientist 
And more…